Carpet Cleaning Services

If you are looking a knowledgeable, friendly, and effective carpet cleaning service then Carpet Cleaning Tomball is the right service for you. Not only are we fully licensed and insured, but we make sure that all of carpet cleaning technicians are trained and skilled at cleaning all different types of carpets. Types of carpets we clean include: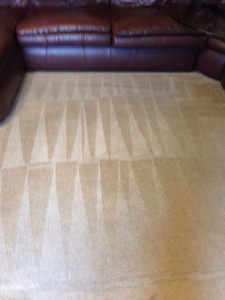 Berber
Olefin
Wool and Wool blends
Natural or synthetic fibers
Low pile or high pile
State of the Art Equipment
Because we believe that even the best carpet cleaning technician cannot do a good job cleaning your carpets unless they have the right equipment, we make sure that we provide all of our technicians with only the state of art cleaning equipment. Our steam cleaning equipment is high quality and will leave your carpet much drier than those rental machines can. Steam cleaning is also reliable and safe, as steam cleaning gently lifts that dirt and debris that is buried deep into the carpet fibers to the surface where it is extracted with the excesses water. In addition steam cleaning also kills bacteria and germs that may be lingering in your carpet.
Green Cleaners
Used in combination with our state of the art cleaning equipment our powerful yet gentle organic cleaning products will remove dirt and stains effectively while our organic odor removes will leave your carpets smelling fresher than you might imagine. Best of all our green cleaners are safer for children and pets than those chemical cleaners that many other cleaning services use.
We Clean Both Residential and Commercial Carpets
We know that people who live here in Tomball are proud of both their homes and their businesses which is why we are proud to offer both residential and commercial carpet cleaning services to better meet the needs of our customers.
Of course we understand that every one of our customers have different schedules and different commitments which is why we do our best to offer our services at a time that is convenient to the largest number of Tomball residents as possible. Your convenience is why we keep extended hours from 8 to 8 and offer same day cleaning for our residential customers.
Commercial customers may have somewhat different needs as their carpets need to be cleaned when the business is not opened to customers. We are more than willing to work with our commercial customers to provide our carpet cleaning services at a time that is convenient for them and their business. We are also more than happy to provide our services on either as needed basis, or according to agreed upon schedule.
If you think our carpet cleaning services may be right for you, but are really not sure, then we offer all our potential customers a free consultation to learn more about our cleaning methods, our equipment and our organic cleaners.
To schedule a carpet cleaning or free consultation or simply to learn more about our carpet cleaning services give us a call at 281-245-1175 or speak to our online representative right here on this website.