Do you have an heirloom area rug that has been handed down from one generation and another and is in need of a good cleaning, but aren't sure how to do it safely? Do you have several area rugs that simply need a good and you don't have the time or the equipment to clean them properly? If you answered yes to either of these questions then we here at Carpet Cleaning Tomball can help you. Our state of the art cleaning equipment and effective yet gentle cleaners can clean those area rugs for you safely, leaving them clean and fresh smelling.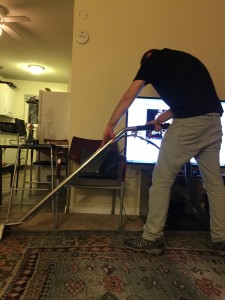 We know that our customers here in Tomball live busy lives and the thought of spending a few hours at home having their area rugs cleaned isn't something that they may have the time or the inclination to do, which is why we have come up with our free pick up and delivery service for your area rugs. With this service, you won't be tied down at home while your rugs are being cleaned, instead you can arrange a short period of time when you will be home, to have us come by and pick up your area rugs. We will pick them up and then take them to our facility and clean those area rugs for you, make any small needed repairs and then return them back to your home at time that is convenient for you.
Of course if you prefer we will also clean those area rugs right in your home. The choice is yours.
We Clean All Types of Area Rugs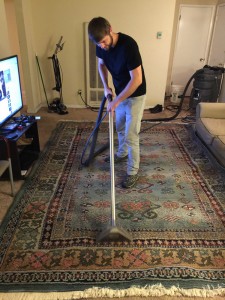 It doesn't matter whether you area rugs are mass made or custom made we clean all types of area rugs. Some of the types of rugs we have cleaned include:
Persian
Turkish
Indian
Japanese
Silk
Wool and wool blends
Natural or Synthetic fibers
Handmade or Machine made
Gentle Natural Cleaning
Many area rugs are hand woven, have bright colors, or intricate designs. Keeping those fibers intact and secure and those colors and designs bright is important to the longevity of your rugs which is why we only use organic natural rug cleaners when cleaning these rugs.
Not only do these cleaners gently, but effectively clean your area rugs they can also remove stains and odors as well and leave your rugs smelling fresher. Best of all, unlike chemical cleaners our organic cleaners won't leave behind any chemical residue that will dull your rugs. In addition, our cleaners are actually safer for children and pets than those chemical carpet or rug cleaners.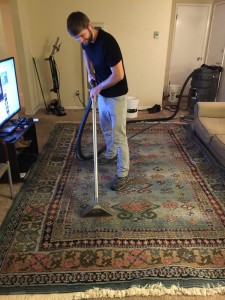 Get A Free Estimate
Whether you have one or a several area rugs that you need to have cleaned, you are going to want to have some idea what cleaning those area rugs will cost, which is why we are pleased to give our clients a free estimate of what having those rugs cleaned will cost. To get your free estimate, schedule an appointment for a rug cleaning or pick up and delivery or to schedule a free consultation simply give us a call at 281-245-1175 or speak to our online representative.