One of the most difficult items to clean in any home is your upholstered furniture. The problem is that different upholstery materials need to different cleaning processes to clean them without damaging the upholstery. Use the wrong cleaning method and you end up with upholstery whose colors have run, or is covered in ugly water spots. In addition, cleaning difficult furniture such as sofas or sofa beds can be extremely difficult for most people which is why we here at Carpet Cleaning Tomball offer upholstery cleaning services to make it easy for our customers to have that clean fresh smelling upholstery without any worry or frustration.
We Clean All Types of Upholstery Fabrics and Furniture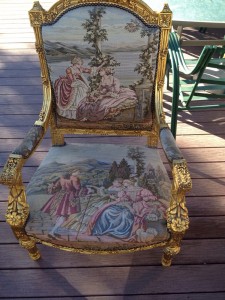 Our skilled upholstery cleaning technicians can clean all different types of upholstery fabrics including removing those difficult stains and odors. Some of the fabrics we clean include:
Leather
Velvet
Suede
Silk
Satin
Polyester
Handmade or machine made
In addition, we also clean all types of upholstered furniture from those sectional sofas to those ottomans and upholstered covered dining room chairs. Our technicians understand that different types of upholstery fabric require different treatments and will apply the right treatment to each and every upholstery fabric.
Mattress Cleaning
Our upholstery cleaning services include mattress cleaning as well as that upholstered living room and dining room furniture. Keeping those bedroom mattresses clean, stain and odor free is important to staying healthy. Experts suggest that you have your mattresses steam cleaned at least 2 or three times a year to remove dust, dirt, dead skin cells, and odors from those mattresses. A clean mattress improves your bed room air quality, makes it easier to breath and leads to a better night sleep. Our upholstery cleaning technicians use only organic cleaning products that can clean those mattresses without leaving behind any chemical residue that can effect your sleep or jeopardize your health.
More than Just Upholstery
While having that upholstered furniture is certainly important, we want our customers to know that our upholstery cleaning services includes more than just cleaning upholstery. Our service also includes cleaning those curtains and drapes, blinds and even those wall tapestries if needed. If you would like, we will come in clean your upholstery, mattresses and even tackle those drapes and curtains so that when we are done cleaning your entire room will look cleaner and smell fresher.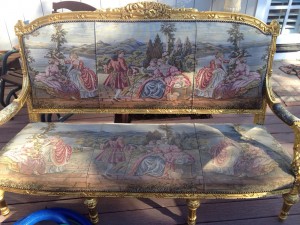 Free Consultation and Estimate
Of course you are going to want to make sure that our cleaning techniques and prices are right for you which is why we offer all our potential customers a free consultation. We know how nerve wracking it can be to invite someone into your home to provide cleaning services unless you can be assured that they will take the same care of their possessions as well as they do themselves. During our consultation we will explain our cleaning methods, state of the art cleaning equipment and organic cleaners, so you can decide for yourself if our cleaning services are right for you. In addition we are more than happy to provide you with a free estimate of our reasonable cleaning costs.
To learn more about upholstery cleaning services, schedule an appointment for a free consultation or cleaning appointment give us a call at 281-245-1175 or speak to our online representative.