Water Damage Repair
Water damage can occur any where at any time. When most people think of water damage to their homes they normally think of wild weather conditions such as tropical storms that result in major flooding, tornado's accompanied by rain, or heavy snows that collapse roofs, or spring flooding. While these causes of water damage certainly a concern, these types of water damage can often be predicted and you can take preventive measures to reduce the amount of water damage caused by these conditions. However, there are many other causes of water damage, many of which can't be predicted in advanced. Some other causes of water damage include: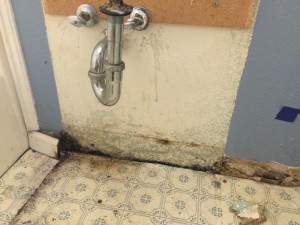 Broken water mains
Breaches in storm drain protocol
Broken pipes and leaking hoses inside the home
Broken or plugged toilets, sinks, and tubs
Leaking roofs, basements and crawl spaces
Radiator leaks
The Dangers of Water Damage to Your Home
Water damage of course makes your home look less perfect, but other than creating an uncomfortable and not so great looking home, water damage can also have a long lasting effect on your homes durability and your families health if that damage isn't taken care properly.
Untreated or hidden water damage can harm the structure of your home, making it unsafe in terms of being able to protect you and your family from the weather. It can also cause serious health issues for family members due to the spread of bacteria, mold and mildew.
Each year water damage costs home and business owners millions of dollars in damages and their repairs. While no water damage service can prevent all water damage, the faster that water emergency is dealt with the less damage that water can cause which is why our Water Damage Repair service is available to help you deal with your water damage emergency 7 days a week, 24 hours of days.
Quick and Effective Response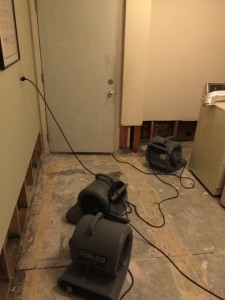 When you call our water damage services, our water damage technicians will respond quickly to help you deal with that water emergency providing all the necessary services from emergency repairs to stop the inflow of water, to permanent repairs once the actual emergency itself has been dealt with. Our water damage repair services include:
Stopping the inflow of water into your home, by finding the source of the water and providing emergency repairs.
Removing standing water using our powerful water extraction equipment
Dehumidifying your home to dry up the remaining moisture from your walls, floors, furniture and the air itself.
Cleaning up after the emergency including Sanitizing and mold and mildew treatments, cleaning carpeting rugs and upholstery including removing stains and odors.
Making permanent repairs to return your home to it's former state as quickly as possible. Our repair team will remove and replace insulation, repair warped walls and floors, repair cabinetry, tearing up and replacing damaged carpeting and flooring. Repairing roofs, crawl spaces and basements.
If you have a water damage emergency and would like to hire our water damage repair services to help you deal with that water damage repair simply call Carpet Cleaning Tomball at 281-245-1175.